Category Archive:
Nudist Quotes
Permanent link to this article: http://niftynude.org/say-no-to-sleepwear/
Permanent link to this article: http://niftynude.org/go-naked-2/
Permanent link to this article: http://niftynude.org/every-body-is-beautiful-2/
Permanent link to this article: http://niftynude.org/life-is-short-be-a-nudist/
Permanent link to this article: http://niftynude.org/a-nudist-never-has-to-hold-out-his-hand-to-see-if-it-is-raining-3/
Permanent link to this article: http://niftynude.org/464/
Permanent link to this article: http://niftynude.org/go-to-a-nude-beach/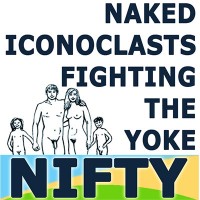 NIFTY membership shall be by donation, with no minimum. Lack of financial means shall never he a barrier to NIFTY membership.
View full post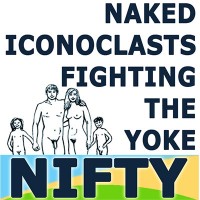 NIFTY is proud of its twenty-plus year history of advocacy, and we intend to continue our fight until all citizens have the freedom to wear clothes if they choose, and not wear them if they choose, in public spaces around the world.
View full post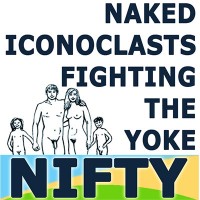 All public NIFTY events shall be open to anybody without discrimination. There shall be no quotas of any kind, and people can be asked to leave or barred based solely on their own behaviour. Such behaviour must have predictable negative consequences.
View full post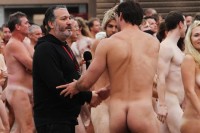 Spencer Tunick (born January 1, 1967) is an American photographer known for shooting nude photographs that often include thousands of participants. His first human installation took place in 2003 in in London's Selfridges department store.
View full post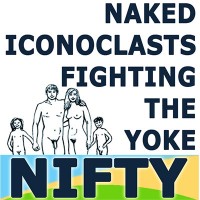 NIFTY recognises the fundamental decency, beauty, and non-obscenity of the natural human body. Further, NIFTY affirms the spiritual, psychological and physical health benefits of nudity and body acceptance for the individual and for society. A major part of our mandate is to educate the public about these benefits, and about the harmful effects of our …
View full post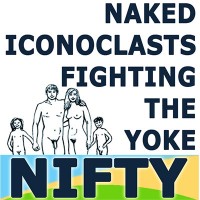 Membership in NIFTY shall be open to anyone who supports the elimination of legislation forcing the wearing of clothing in public spaces.
View full post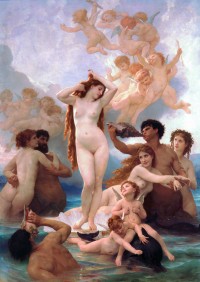 William-AdolpheBouguereau (November 30, 1825 – August 19, 1905) was a French academic painter and traditionalist. In his realistic genre paintings he used mythological themes, making modern interpretations of classical subjects, with an emphasis on the female human body. During his life he enjoyed significant popularity, was given numerous official honors, and received top prices for his …
View full post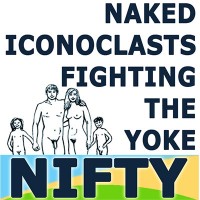 For a NIFTY meeting to be valid, reasonable attempts to notify the membership of that meeting, well in advance of said meeting, must he made. At least three members shall constitute a quorum.
View full post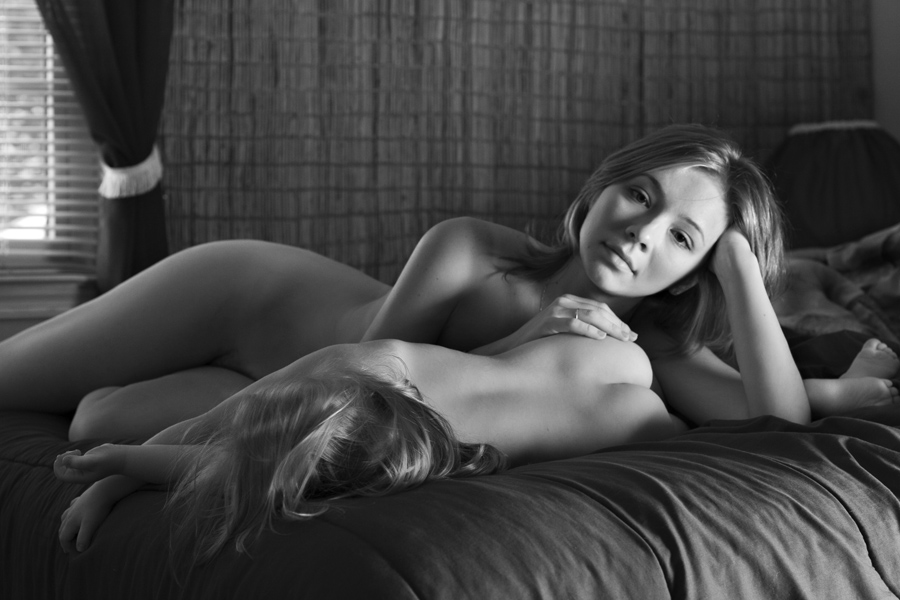 Anastasia Chernyavsky is a Russian-born photographer who currently lives with her husband and their two children in Foster City (San Francisco Bay Area), United States. Her first photographic equipment was a Zenit E camera her father have her as a gift when she was 15 years old. After her first child being born, Anastasia started …
View full post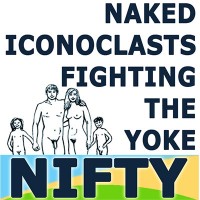 NIFTY shall be, as much as possible, a grassroots democratic organization. No president or permanent chair shall exist. A chair shall be elected at each NIFTY meeting for the purpose of that meeting only, their term ending with that meeting. The only table officers are the secretary and the treasurer.
View full post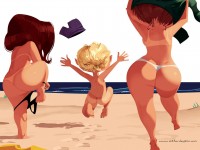 Arthur de Pins (born in 1977 in Britain) is a well known French artist, illustrator, animator, and character designer. He has graduated from the Ecole Nationale Supérieure des Arts Décoratifs (2000). His naturist characters are amazing. Most of them are funny and stylish, leaving no doubt that the creator has a great sense of humor. http://www.arthurdepins.com/ …
View full post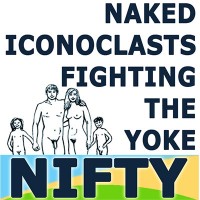 While many NIFTY members are nudists and naturists, we are neither a nudist nor a naturist group. Membership is open to any person who supports our vision of Canada and a world free of legislated clothing requirements. (NIFTY Constutution, Paragraph 3)
View full post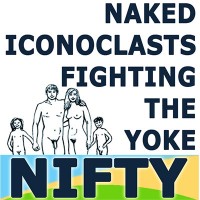 NIFTY also maintains the NIFTY library, a collection of over 600 magazines, books and videos related to the fight for clothing-optional rights.
View full post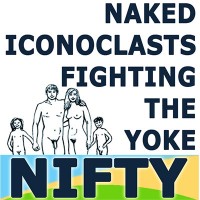 NIFTY's first official meeting was held in 1993, and we began renting Vancouver's Templeton Park Pool for monthly clothing-optional swims in 1998. Since then, our membership has grown significantly, and several thousand people have been NIFTY members at some point over the years, with about 500 up-to-date members at any given time.
View full post